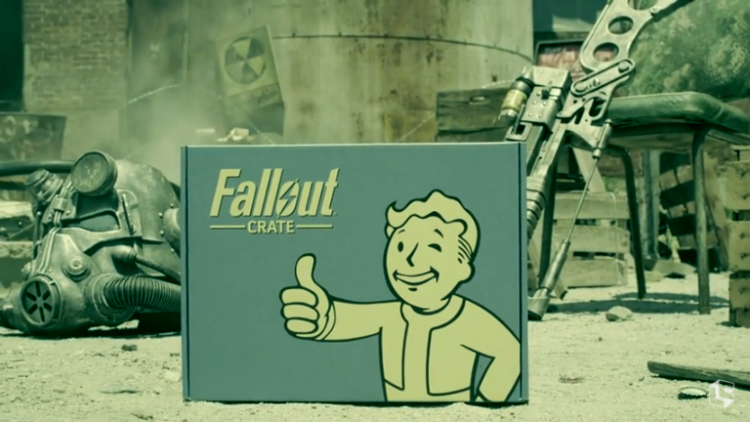 The post-apocalyptic vibe is still strong with Bethesda's "Fallout 4." So strong that the award-winning game maker has recently teamed up with a subscription box service to give fans exclusive merch straight out from the mutant laden wasteland.
Bethesda, alongside Loot Crate, is all set to deliver "Fallout 4"-themed goodies to availing hardcore fans as it will arrive at them every two months, according to Comicbook. Furthermore, folks who'll be pre-ordering to a full year subscription of the service will be rewarded with a mini nuke USB.
The stuff inside the box has yet to be confirmed. Nonetheless, if Gamespot's report is anything to go by, the publication stated that each "Fallout 4"-centric box will be stashed with an exclusive mini figure together with a piece of the bulky Power Armor that can be assembled provided that faithfuls do not miss a crate.
The publication also stated that the first "Fallout 4" Loot Crate will be rolled out in December as the theme for that month will be from the game's Vault-Tec segment. It was also mentioned that one of the items included in that crate is a figure of the super mutant Fawkes from "Fallout 3." In total, the contents of each crate are estimated to be at least $65 or more.
Meanwhile, it looks like PlayStation players will also be joining the post-apocalyptic experience by the time the VR version of the game comes out. One of the redditors over at the PlayStation VR subreddit posted an image showcasing the VR renders of "Skyrim" "Doom" and "Fallout 4" as all three are under PlayStation VR's upcoming titles. Despite the leaked photo, fans might want to chew on this with extra pinches of salt.
The "Fallout 4 VR" is slated to be released in October. In the meantime, check out a video about the game here:
[youtube https://www.youtube.com/watch?v=ayX0sBbfnW4]
© 2017 Korea Portal, All rights reserved. Do not reproduce without permission.